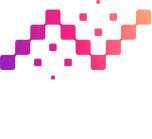 So you're looking (or at least thinking about looking) for SAP or Salesforce talent for your team? Whether you're looking for a new employee or a Contractor / Freelancer, we'd love to help!
At NextGen Partners our aim is simple; to take the pain out of your SAP and Salesforce recruitment processes.
We pride ourselves on our 3 key pillars of client service:
Capability
In Tech, talent moves fast so we move fast.
We never lose sight of quality for a quick win.
We go deeper with our clients and candidates, meaning we match more effectively.
Partnership
We work together alongside our clients to understand what works for you, as well as assessing what methods of sourcing will work for your business.
We will ask you for commitment throughout the process and in return, we will give you access to the best talent in our network.
We are upfront and honest, meaning you will receive advice and market/competitor knowledge that will improve your hiring process and give you a competitive edge.
Focus
We are proud to be experts in what we do, and so we do not dilute our offering by working roles outside of our space. If we did then it would take our focus away from our SAP / Salesforce clients and candidates.
Having this focus on SAP and Salesforce means that we can help you even when you aren't recruiting, by offering market-specific advice.
​
Are you thinking about hiring and wondering what the average salary/rate is for the position/location?
Are you looking for an SAP or Salesforce Partner to meet specific needs? We can make introductions and recommendations (and no, we genuinely don't expect anything in return!).
Fed up with interviewing lots of candidates before finding the one? Let us help you analyse your process and identify what could be improved. We are happy to have an informal chat with you and see if we can point you in the right direction.