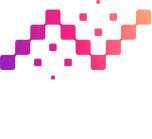 NGP - The Tech Talent People
NGP was formed in 2018 due to a passion for matching niche tech experts with companies across Europe and North America. Our areas of expertise are SAP and Salesforce.
​If you are a business looking to hire then our goal is simple - to secure you Tech talent who can deliver your projects ahead of time and budget, giving you the competitive edge.
​In a time where competition for tech talent is fierce, our own investment in Technology is enabling our clients to reduce the time it takes to meet talent, beating their competition to secure the best!
​If you are a Tech expert then our goal is to find you the job that ticks all of your boxes. We will listen, advise and match you with the perfect opportunity.
​At NGP we recruit for Contractors/Freelancers & Permanent experts in the areas of SAP and Salesforce to companies and teams of all sizes.
Within our Tech sectors we can help across all Job Functions; Consultants, Administrators, Developers, Business Analysts, Project Managers, Solutions Architects, Technical Architects, Management & Director level roles and beyond.
​We pride ourselves on results and taking away the pain from your Recruitment process – whether you are looking to hire Tech Talent or you're looking for your next role. We would love to speak with you!
2018

The launch of NextGen Partners. The business recruits exclusively for Salesforce in the DACH region.

2020

The NGP rebrand is complete
Niche
We know our markets very well, and so we stick to what we know. We love to network within the Niche areas of SAP and Salesforce. Being Niche allows NGP to bring you results both fast and efficiently without losing quality.
Growth
We believe in inspiring Growth. We provide tools, insight and support to grow your career in SAP and Salesforce. We support our clients to grow the best teams, giving them the competitive edge. The team at NGP will be supported to meet their goals both personally & professionally.
Positivity
​The job market can be tough. You may experience many rejections before landing that dream job. We believe in the power of Positivity and will offer you the support, guidance and information needed to succeed.
Become part of the NGP Team